Wow, our Crop Share is just inspiring a whole new crop of food bloggers (pardon the pun)! It seems like every time I turn around another of our members is starting up their own food blog. You're all going to force me to actually do something about my idea for a local blogger after-hours at Nalls that I've been musing over for about a month now. In the meantime, any of you who are getting bloggy with your crop share cooking, we would LOVE you to guest post whenever your little foodie hearts desire. The more ideas and unique voices, the merrier!
So to add a new voice to the mix, I give you the maiden post from
Tash's Noshes
, the just christened food blog from Crop Share member, Natasha Scott...
Stuffed Poblano Peppers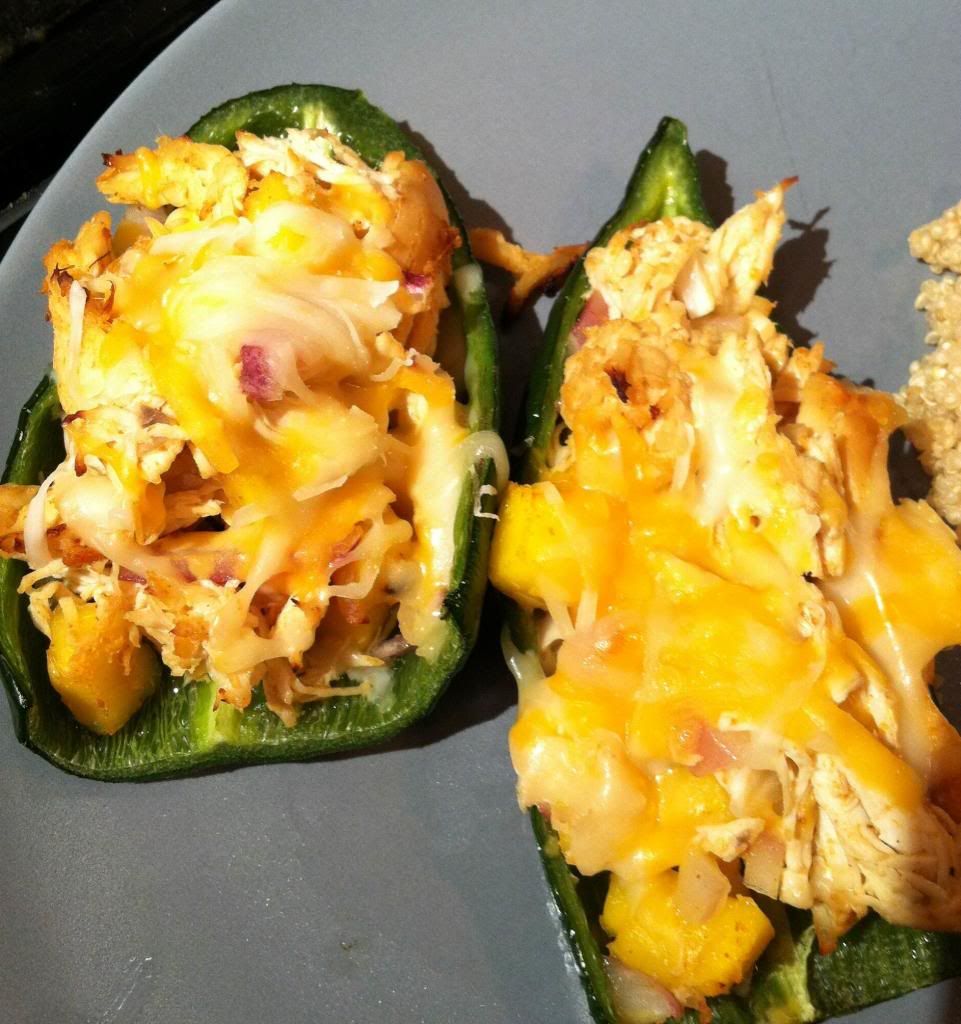 Hop on over to see how she turned last week's poblanos into the deliciousness we see before us at:
Tash's Noshes